[deutsch]
now also available for KDE-4!
Started in Aug. 2004. Current version: V0.7 (2010-02-21)
Screensaver for: KDE using OpenGL for visual effects.
Current developers: S. Baur (founder)
Supported platforms:
Linux, ... probably even more KDE/OpenGL compatible platforms (let me know if you get it running on a system that is not mentioned here)
Features:
Choose between Images or the current Desktop to "sink under water"
Various effects: Whirl, Bubble, Rain
...
Screenshots:
Probably it's best to look at some screenshots, which usually give the best impression about the current status:
---
Version v0.5 (linux) kde-3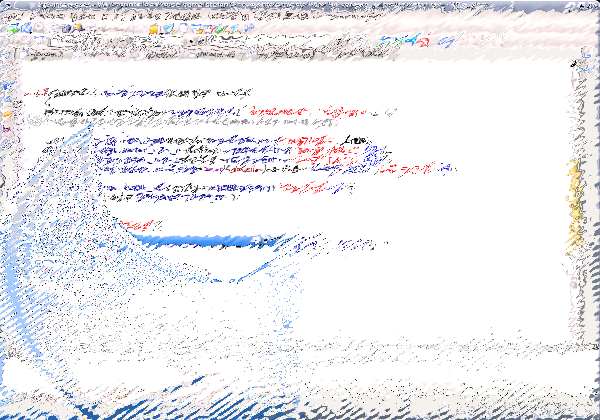 KDevelop sunken...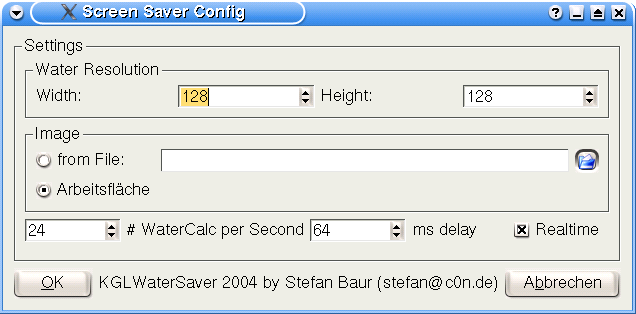 Settings dialog
---
TODOs:
Graphics:
Additional:
... still much work to do...
Download:
KDE-4 Version:
Binaries
Currently there are no prebuild binaries available. contact me if you are interested in a binary version and can't build it yourself
Gentoo ebuild
(for our gentoo users :)
extract kwatersaver4-ebuild.tar.bz2 to the local portage-overlay (/usr/local/portage). Happy emerge'ing!
Sources
The sources contain a project file for kdevelop4. And of course the usual cmake files to build with gcc.
(kwatersaver4-0.7.tar.bz2)
older versions: kwatersaver4-0.6.tar.bz2
See also: Kde-Apps.org
KDE-3 Version:
Contact:
If you want to contribute to this project or comment on it, simply contact me at kwatersaver !